Supergirl TV Show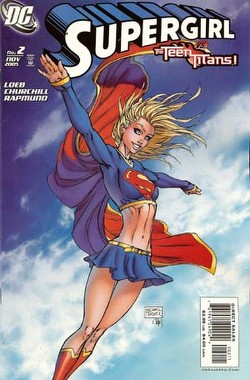 With the massive success DC comics has had with bringing The Flash and Green Arrow to TV they are ready to work on a whole new series based on Supergirl.
The TV show being made by CBS will bring Supergirl down to Earth as she is raised by her adopted parents after being sent from her home world of Krypton.
The show is set to cross over with Flash and Arrow but there is no word on if it will feature Superman. It will be the first time Supergirl has had her own TV series. Following on From Laura Vandervoort from Smallville they have a lot of work ahead of them.
Posted by Adi Mursec on January 22, 2015
More Supergirl TV Show News
Meanwhile...