Latest News:
Spider-man and Iron Man Occupy Hong Kong
Spider-man and Iron Man show their support in the Hong Kong occupy protests.
Comic and movie news from Super Robot Mayhem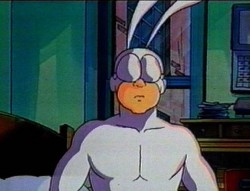 Super Robot Mayhem: an on-line source of news for those who shop at comic book shops and look forward to
Hollywood remaking a cult classic then complain when they do it wrong.
Comic book reviews wanted! With so, many awesome new and old comics out there we don't want to miss any so if you have come across something you think hasn't gotten enough press let us know.