Thor trailer released at comic con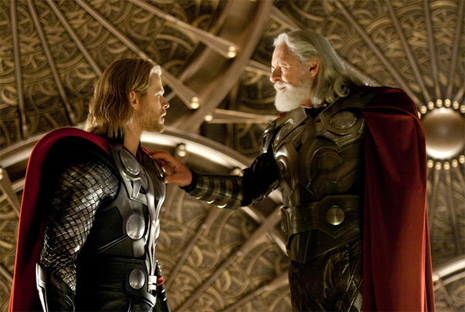 As expected those lucky enough to make it to Comic con have been the first to see the Thor trailer not once but twice. It's bign kept tight under wraps at the moment but expect it to pop up all over the net this week.
The trailer itself beings with Thor being interrogated by agent Coulson and moves on to a montage of flash backs.
The trailer also features Asgard and Odins golden throne room as Thor has his powers stripped while being banished to live on earth.
The release date for Thor is still set for 6th May 2011 and looks to be right on track.
Posted by Adi Mursec on July 25, 2010
Meanwhile...
Copyright © Super Robot Mayhem 2008-2021