Like most of the best toy shops E2046.com is based in Hong Kong not too far away from Hot Toys who make the high detailed Marvel movie figures.
E2046.com isn't like most toy shops as they specialize in GK aka Garage Kits and stock some amazing out of print statues along with some original figures.
I've been browsing their site for a long time but only recently got round to making an order. They don't operate like any other toy shop online but they do have some very rare and unique items which you wouldn't find elsewhere.
Pre-Order items:
Most of their stock is on pre order.  This is when a kit has had a lot of interest but to get a figure into production they need a certain amount of orders. Once enough pre-orders have been taken they will put the toy into production and ship them out.  To pre-order an item you need to pay 10-20% as a deposit and you are charged the rest when it is ready to ship. Although you do have to wait the main benefit of putting in a pre-order is that you get up to 50% off.
In Stock Items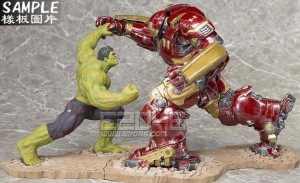 The in stock item are all ready to ship. These are usually full price without the pre-order discount but you won't have to wait too long for your kit. Sometimes with the In Stock items you get an option of buying the kit which needs assembly and painting or getting a pro painted version.
E2046.com was founded in 2000 selling high detail Japanese anime kits and has since grown into a very successful business with no big rivals. They have cornered the market in resin kits buy making exclusive deals with designers and offering a good service. I've emailed them a few times with questions and they always get back with a day.
If you're a fan of anime and giant robots like I am E2046.com is one of the coolest online stores around giving fans the opportunity to buy kits they otherwise wouldn't be able to find. Some of the super robots are jaw droppingly cool and have more detail than you would see on a mass produced toy.
Ori Range
E2046 also has a range of Ori Figures which are exclusives to the site. These have been designed and made by their team. One of the best things about this range is the selection as its made up from a lot of classic anime franchises.
The best kits I've found include the Gundam Kshatriya 1/100 which is a kit Bandai haven't even managed to make yet. The Out of Print Final Fantasy VII kits are also very tempting. If you see the originals on eBay they can sell for hundreds but if you are happy to paint them yourself you can get them at a fraction of the price.
Posted by Adi Mursec on March 3, 2015