Ever since Pokemon was released each generation has improved on the last but with the 3DS games it's become the game it always tried to be. They made it possible to trade Pokemon from any region of the game, the multi player features let you trade or battle anyone in the world with an internet connection and it leaves us to speculate what the next generation could have in store.
The new games titled Pokemon Sun and Pokemon Moon are set for release late in 2o16 and although we don't have any official reports on features yet there have been a few sneaky teasers shared in a preview video.
One thing we haven't seen in previous games are vehicles other than the old manual and automatic bicycles. From the concept art it looks like you can ride round in vans with Pokemon on the back, if this is true it might be that these games will feature a much bigger map than any we have seen in previous games.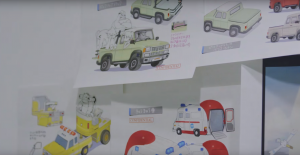 There has also been a preview of some of the building including the new look Pokemon centre and what looks like a hotel or large gym. Both pieces of concept art looked like they had full 360 angles available. It could be that these games will evolve the whole Pokemon 3d world which has gradually got better since Black and White.
One of the more significant changes to these games is that they will be the same ones released world wide. Where other Pokemon games have been released in different countries in different languages at different times. Both Sun and Moon will allow you to choose from nine languages when you start the game. This will mean they can do a world wide release over night. There may also be more focus on regional Pokemon as since the X/Y generation they have recorded not only which Pokemon you have encountered but which region they are from.
The logos for the games also look very different to ones we have seen before, could the developers have expanded on the whole evolution stones angle on the games. Possibly giving us new Sun and Moon evolution stones. Either way I hope the big rare Pokemon at the end of the game is a Jigglypuff evolution.
With these being marked up as the next Pokemon releases there still isn't any confirmation on a Pokemon Z yet to complete the X+Y series. There were a few items from those games which are still a mystery like the Pokemon Strange Souvenir which we were told is from a whole new region.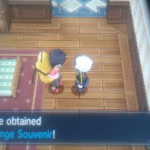 I think one reason Nintendo is keen to move on from the X+Y generations was that massive hack last year which let people scan QR codes and inject anything from special Pokemon to items into the game. That pretty much ruined all the hard work the game designers put into the online features. Trading and battles have been filled with hacked Pokemon since. A new generation of Pokemon games will let them start over with a relatively clean slate.
Posted by Adi Mursec on February 26, 2016