Exactly one month until the official release of Spider-man No Way Home we have a whole new trailer with loads more spoilers.
We already knew Doc Oc was returning, Alfred Molina who plays him was one of the first actors to give way the fact they are returning. Following him was Jamie Fox who until now we didn't have a decent view of but thanks to the trailer we can see he's even got a more comic accurate costume.

Another villain the first trailer gave away was Green Goblin played by William Defoe. From what we can see in the new trailer he looks just like he did in the first Toby Maguire Spider-man movie but in HD.

Now, this next one is a dark show so we can't see exactly who it is but it looks a lot like James Franko's Harry Osborn aka New Goblin. Although I'm wondering if this is an alternative costume for William Defoe as we saw some concept art a while ago which looks similar.

We've also got a new shot of the Lizard which may confirm Rhys Ifans is returning.

The cloud of sand from the first trailer looks to be confirmed as the Sandman aka Flint Marko played by Thomas Haden Church.

But the biggest confirmation I can see is this scaffolding, it might not be one of the Sinister Six but does look to confirm the appearance of Toby Maguire and Andrew Garfield. It looks very much like the same scaffolding we saw on the leaked set photos featuring the two previous Spider-man stars.
That seems like a lot of rumours have finally been confirmed. Although the trailer did leave me wondering what else we could see. In the trailer, Doctor Strange mentions that all the villains from other universes have come through and the reason was they had died in their own universe. This could leave the door open to other people who have died in previous Spider-man movies returning. Could we see Emma Stone return as Gwen Stacy, I'd love to see that.
Whatever happens I think Spider-man which gets released on the 17th December is going to be one of the best comic book movies we've seen since Endgame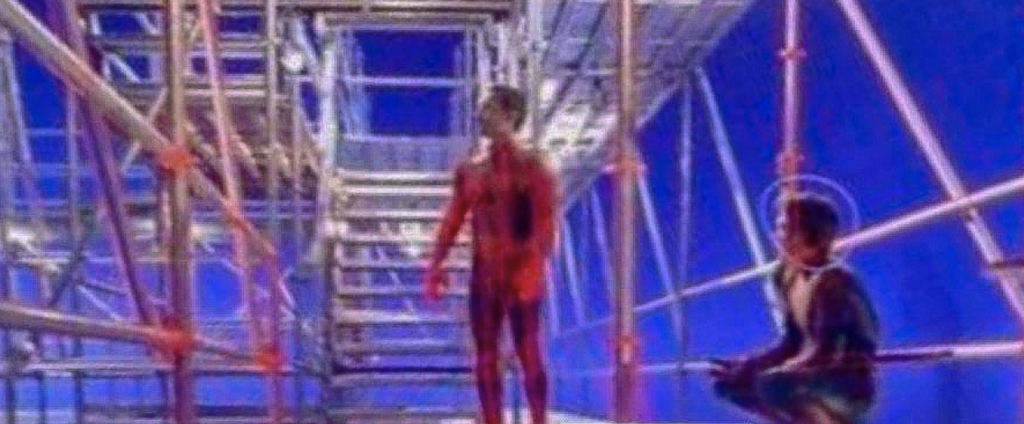 Posted by Adi Mursec on November 17, 2021