When a Joker movie was first announced it was thought it would fit in with the other DC universe movies but as the Justice League movie was a bit of a flop they look to have taken the solo movies in different directions.  Enter Joaquin Phoenix's Joker.
When Jared Leto was first announced to play the Joker in the DC movies it sounded like great news, he's an awesome actor and could have done a great job but due to a pretty weird bling look and the fact his first movie was Suicide Squad which made him a background character it wasn't a good start. Given a better look and movie he could have made an excellent Joker.
But we need to move on and this time round WB have drawn in Joaquin Phoenix another excellent actor to play the Joker and it looks like they might have finally got the clown prince of crime right.
The first official pictures were released this week which didn't go down too great to be honest.

But thanks to the latest on set pictures 'leaked' from the set fans now have high hopes for the movies. It's a new take on Heath Ledgers Dark Knight Joker with a bit more of a classic Joker look. Now is they released this picture first I think they would have won the internet of fans over and back to DC. Marvel could be in line for taking a lot of hits with James Gunn being sacked and many of the Avengers actors potentially not returning after Infinity War. If WB can do a good job with the Joker movie could see a come back for the DC movies.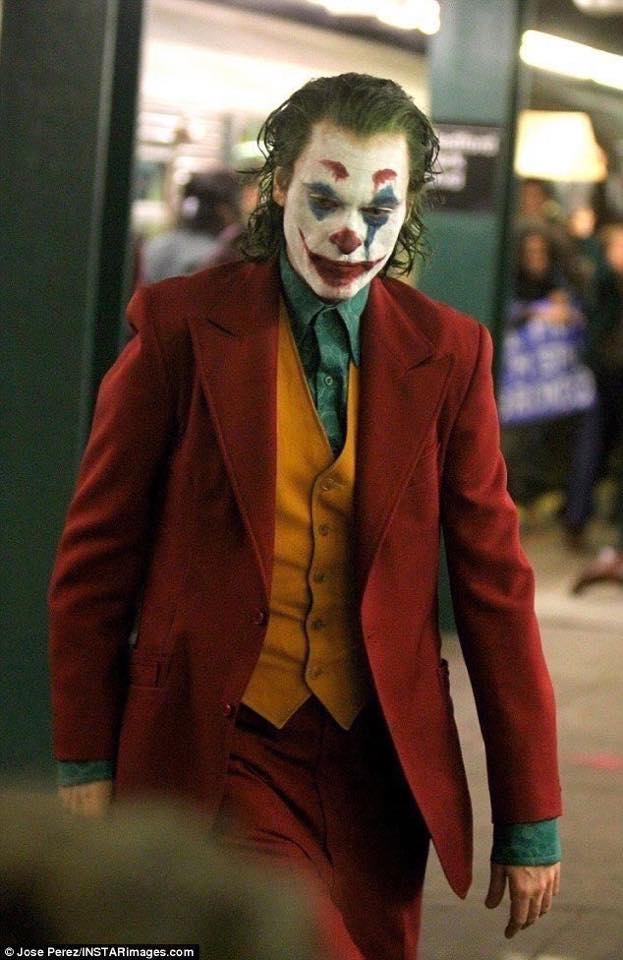 Posted by Adi Mursec on September 23, 2018