Then it comes to comic book fonts nobody has contributed more than Richard Starkings and his company Comicraft. Since 1995 they have created hundreds maybe thousands of fonts for comic creators, movies, games and all sorts of companies who need the best in the business. To be honest you probably see their fonts every day without realising.
Comicraft have started a Kickstarter to create the first ever digital comic book font designed just for for Japanese and Chinese comics.
When I first read about this I thought that can't be right, someone has to have made comic book font for Japanese characters. I found a few basic ones but I couldn't find one which had A: the quality of Comicraft B: all the characters they will make.
The team have already started making the font as they needed one to work on an Overwatch comic so the project is already 2500 characters in.
The Kick Starter goals for the project are:
FUNDING GOAL: $15,000 – We will produce Wildwords Manga (6000 characters) in two weights (Regular and Bold) by Japan's Constitution Memorial Day – May 3, 2017

STRETCH GOAL: $30,000 – We will add Chinese simplified (total: 9000 characters) by China's National Day – October 1, 2017
Within two days the project already raised over $900 and it's looking like a really good opportunity be part of something big. We're at a point now where Manga and Western Comics are starting to cross over in an lot of ways. Even back in the 90s when Marvel printed Akira (which I wish they would reprint) in a western format it proved the art which makes up Manga and western comics is universal and appreciated world wide, it's just having access to it which is the hurdle.
One of the coolest parts of this project other than being part of creating this epic font is the rewards, they have an exclusive poster, custom woodblocks, phone cases and for the higher tier backers access to the massive font itself. You can also get a tweet from Comicraft themselves which is followed by a lot of influential people in the comic business.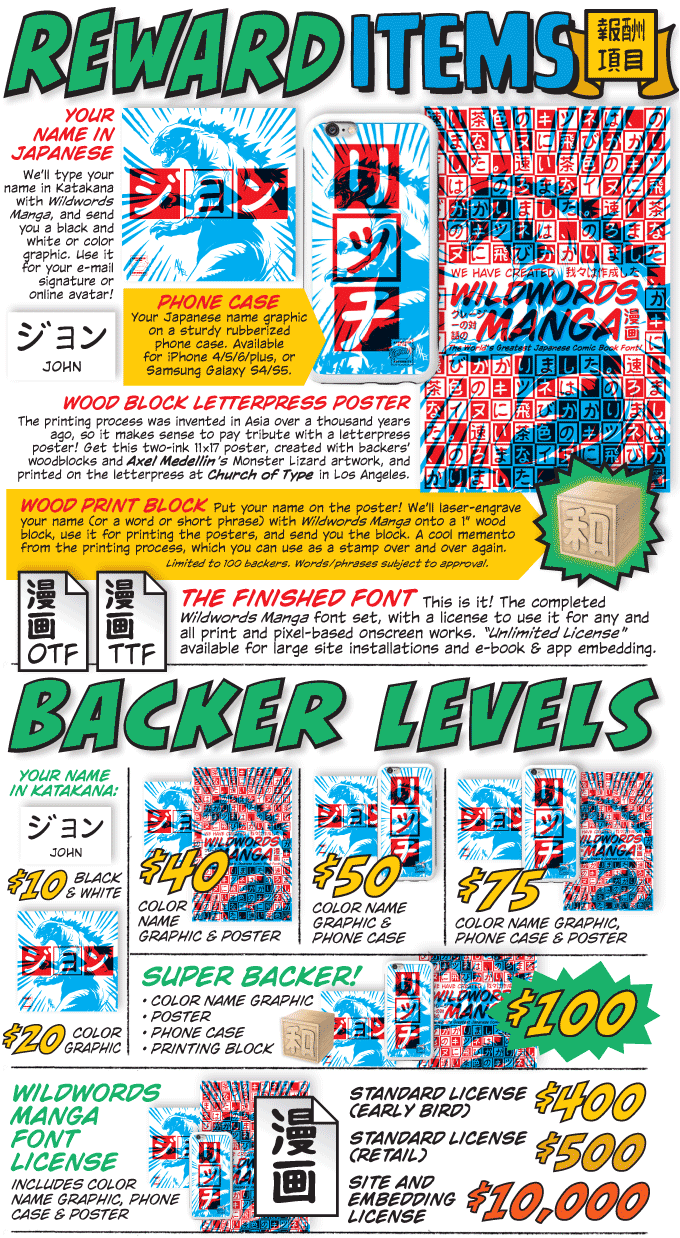 Posted by Adi Mursec on November 20, 2016