Super Deformed Transformers Flash Movie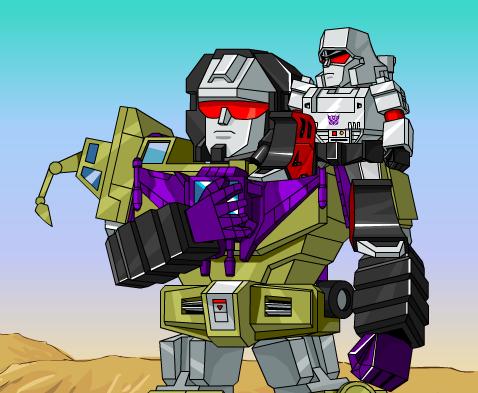 I have had this awesome little flash movie on my hard drive for a few years now. I can't tell you much about where it came from but it is the source for inspiration behind most the super deformed Transformers fan works.
The original source was the TFClub website along  with a few other Transformers fan works but it is harder and harder to find in its original form so here it is.
Posted by Adi Mursec on July 23, 2009
Meanwhile...