I've always thought that if you read only one DC comic a month it should be Action Comics, saying that right now DC is investing a lot in it's oldest running series and publishing it twice a month now.
Heading towards the monumental 1000th issue which should hit shelves around February 2017 and I can't wait, it's one series which has never failed to deliver a classic DC story in my eyes.
Issues 987 and 988 of Action Comics will feature those amazing lenticular covers which DC have been perfecting over the last few years. The ones they did for the Batman / Flash cross over featuring that iconic Watchmen button badge were instant sell out's.
The two covers for Action Comics give us the long awaited answer to who is Oz, the guy who many fans including me thought was Watchmen's Ozymandias.
It looks like DC have thrown a curve ball on that one and delivered an amazing alternative answer.  Jor-El  aka Superman's birth father has survived the explosion of Krypton.
From what we can see in the cover it looks like Jor-El was snatched from his wifes arms the second Krypton exploded.
It's an amazing twist and I imagine it will make these two lenticular covers even more in demand.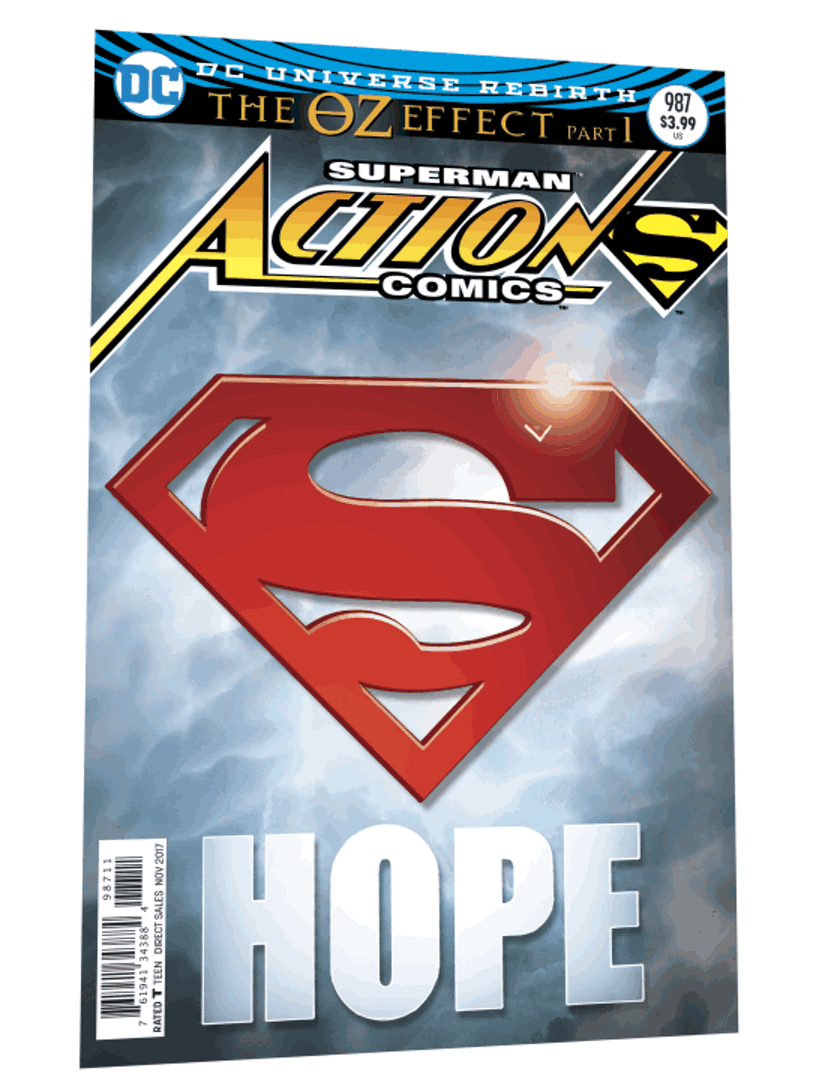 ACTION COMICS #987
Written by DAN JURGENS
Art by VIKTOR BOGDANOVIC
Lenticular cover by NICK BRADSHAW
Variant cover by MIKEL JANIN
Retailers: This issue will ship with two covers. Please see the order form for details.
"THE OZ EFFECT" part one! The agents of the mysterious Mr. Oz begin to move as the Man of Steel works to stop the chaos they unleash in Metropolis and across the globe. But when Mr. Oz steps from the shadows his identity rocks the Last Son of Krypton to his core. The story that began in DC Universe: Rebirth #1 begins to end here! On sale SEPTEMBER 13 • Lenticular version $3.99 • Nonlenticular version $2.99 US • RATED T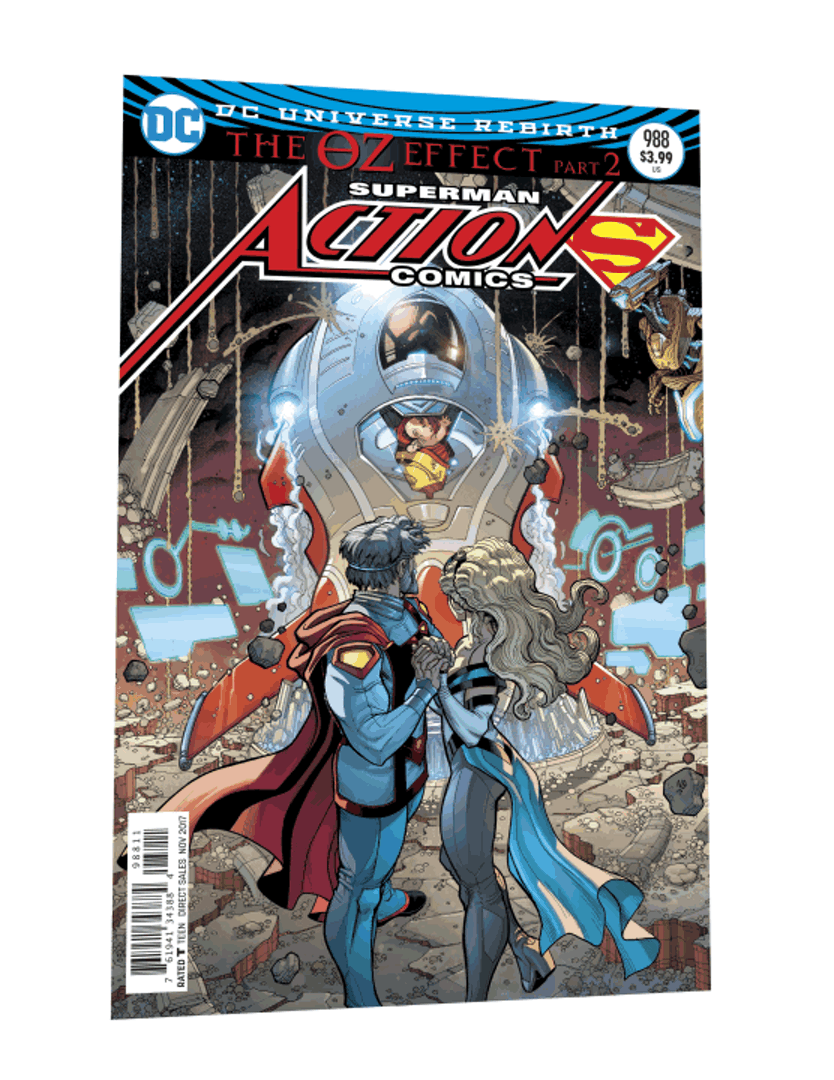 ACTION COMICS #988
Written by DAN JURGENS
Art by RYAN SOOK
Lenticular cover by NICK BRADSHAW
Variant cover by MIKEL JANIN
Retailers: This issue will ship with two covers. Please see the order form for details.
"THE OZ EFFECT" part two! As Superman struggles with the ramifications of Mr. Oz's identity, the mysterious figure's origins and the long road to Superman's doorstep finally reveal themselves.
On sale SEPTEMBER 27 • Lenticular version $3.99 • Nonlenticular version $2.99 US • RATED T
Posted by Adi Mursec on August 5, 2017