When Batman Vs Superman first arrived on our screens it was one of the most anticipated movies for over a decade as fans wanted to see it but it looked unlikely to ever happen. Then it came out and critics bashed it but the one positive thing that most people agreed with was the introduction of Wonder Woman. We've needed a strong female superhero in the movies for a long time. Sure we've had movies like Supergirl and characters like Black Widow but I feel Gal Gadots Wonder Woman was the first big female superhero role to be taken seriously.
It's strange as WB seemed to have dodged making a Wonder Woman solo movie for a long time, there is even a rumoured Joss Whedon Wonder Woman movie script in the depths of the internet somewhere which was turned down.
Here we are a week after the release of the first solo Wonder Woman movie and most people agree it's the best DC comics movie since Christopher Nolans Dark Knight.
I think because this movie was treading on a lot of new ground much like Iron Man did they have taken their time and developed a movie with some epic ingredients.
Firstly it looks like they have taken a what has worked on a few popular movies over the last ten years or so and reworked it into this story. I don't feel they had to set Wonder Woman during WWI but taking her back in time gives us a familiar feeling as it's similar to how Captain America was done. They set the movie mostly in the past where they could let her develop on her own without having to worry about what Batman and Superman are doing at the time. Even some of the scenarios seemed similar to Captain America and Thor but it's forgivable. The question is if it fits into the DC movieverse. When Marvel introduced Asgard it came with them being an advanced ancient alien race and magic being unexplained science.
One thing that would have made this movie a lot more well rounded would be explaining Zeus and the whole Amazon mythology a little. One thing we have learnt from comic book movies over the last 20 years or so is that you have to take it seriously. Try to base it in the real world and you have a much more acceptable story, movies like Nolan's Batman movies, Blade, Logan and the Marcel Cinematic universe have all been set in a world which has been grounded and is explainable with some sort of science. When you introduce magic and gods into it they seem a little less thought out. I read one rumour that said the Amazons were going to be Kryptonians who landed on Earth thousands of years ago, I think this would have been a much better plot than introducing Zeus and the whole mythology that surrounds it.
Casting wise the movie has done well on attracting some great talent. Gal Gadot was born to play Wonder Woman,  I love how they made this a journey of discovery for Diana Princess of the Amazons. She starts off as a sheltered child living on an island of paradise surrounded by warrior Amazons and later becomes a teacher, hero and warrior herself. They tell a lot of story in the movie and manage to fit in a lot of cool action scenes. There is one where they come up to a battle field in a trench and it just makes the movie. Without it I don't think the movie would be the success it's turned into. It really goes to show just how a few key scenes can change a movie. You know when someone has been cast well when you see them in a movie and you can't image anyone else playing that character again.
Chris Pine was a good selection as the main supporting role, at times it sees like he's the lead in the movie as he introduces Diana to the world. He's a great actor and you really feel the chemistry between the two lead characters which is rare in comic book movies.
There are also a lot of supporting roles in there such as Mayling Ng who played Orana, one of the Amazons who unfortunately didn't make it through the movie. Again casting someone like Mayling Ng shows how much work they put into casting these strong female roles without just casting a load of models. I first saw Mayling Ng in Lady Blood Fight where she starred with Amy Johnston and it was an amazing movie which discovered a few new strong female Hollywood stars.
Between this movie and Suicide Squad it looks like the DC movies are at least heading in the right direction. So far they look to really want to build up a cross over franchise but the movies themselves look to have suffered a little from it. The one thing that I think really holds the DC movies back is the fantasy side of things and how they rely on a lot of magic and they just lose that realism which comic book movies seem to need right now.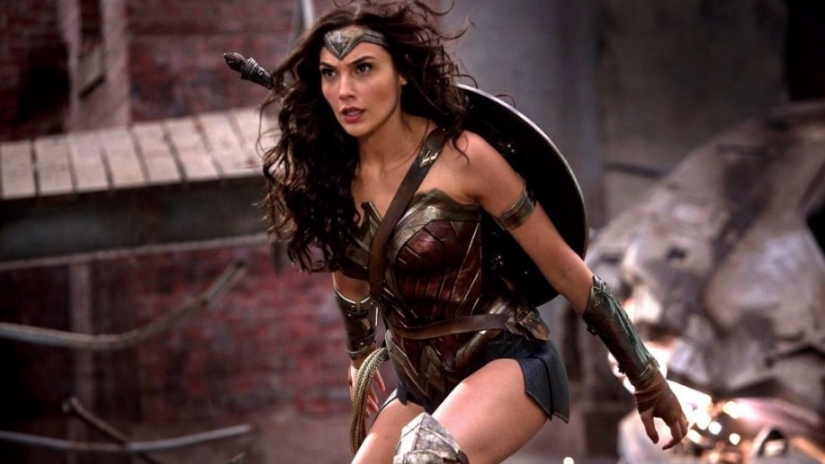 I'd love to see another Wonder Woman movie starring Gal Gadot and I think thanks to the massive success of the movie so far they have already been green lit for a sequel. Maybe in the future movies they will explain the magic and mythology. At the moment I'm almost a little concerned for Batman and Superman because if things keep going like they are they will have to play supporting roles in the Justice League movies as Wonder Woman takes the lead.
Overall this is one of my favourite movies for a long time, WB did great in signing Patty Jenkins (Monster) to direct the movie, she's really made an epic female lead superhero movie. In a lot of ways the DC movies have been behind the Marvel ones due to films like Green Lantern and Superman Returns not being successful enough to grant a sequel. They even tried a Justice League movie years ago which had a cast and script but just didn't make it to the filming stage. In terms of making a strong female superhero they are years ahead of Marvel and it's really making them stand out. With the success of Wonder Woman and Harley Quinn I'm not surprised they have green lit a movie starring just female comic book characters and a Batgirl one too.
Posted by Adi Mursec on June 11, 2017