Arkham City Calendar Man Dates and Location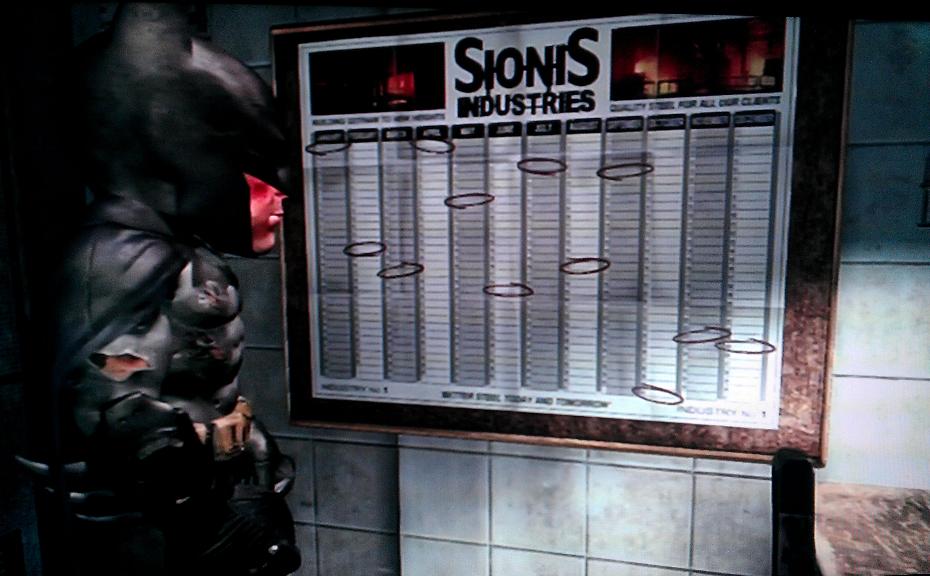 From the game that just keeps giving back to the fans we have easter eggs popping up twelve time a year. The Easter Egg is based on the epic Batman Graphic Novel The Long Halloween which fans will be more than familiar with. The date triggered events let the Calendar Man confess his killings and for you to those important last achievements.
If you have missed any of the following dates so far you need not worry they will reoccur each year and if you feel like cheating you can also change the clocks in your X-Box or PS3.
To find the location of the Calender Man in Arkham City. You will need to fly over to the Old Wayne Courthouse which is in the north sector of the map. Once there you need to sneak round the side and you will find him talking to himself in his basement cell. The twelve dates are listed on his Calendar just outside his cell.
New Year's Day: January 1st
Valentine's Day: February 14th
St. Patrick's Day: March 17th
April Fool's Day: April 1st
Mother's Day: May 13th
Father's Day: June 17th
Independence Day: July 4th
Feast of St. Roch: August 16th
Labor Day: September 5th
Halloween: October 31st
Thanks Giving: November 24th
Christmas: December 25th
Posted by Adi Mursec on November 24, 2011
Meanwhile...
Copyright © Super Robot Mayhem 2008-2021