RED 2 poster and cast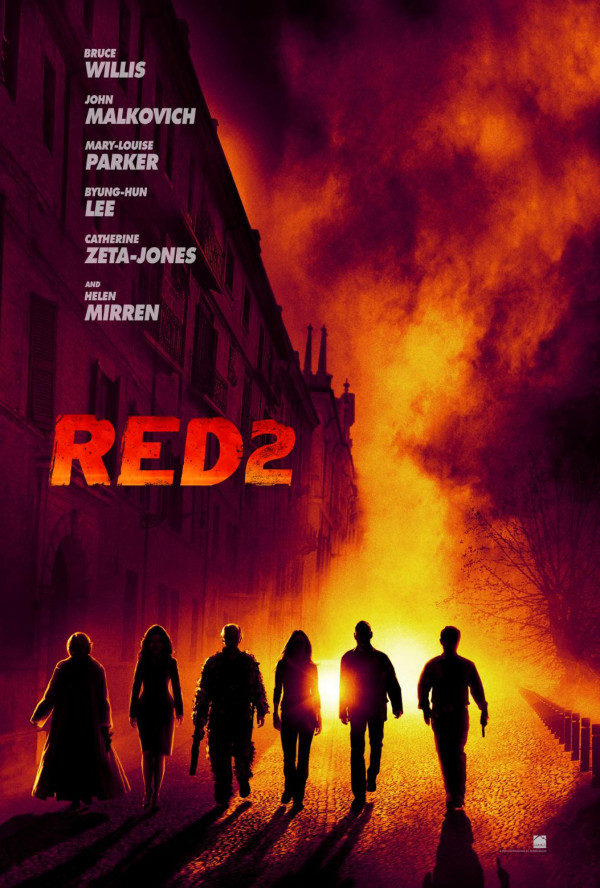 The first teaser poster for Retired and Extremely Dangerous (RED) 2 which is out next year has been released thanks to DC. The movie is in pre production but confirms the cast list which makes me think its going to be a pretty epic sequel to one of the best movies of 2010.
It looks like the original cast are back with few additions including Catherine Zeta-Jones who was close to being in the first movie.
Depending on how the sequel does next year and if they can make enough reasons for the retired agents to get back to work we might see this franchise turning into a trilogy.
Red 2 Cast
Bruce Willis – Frank Moses
Anthony Hopkins
Mary-Louise Parker – Sarah Ross
Catherine Zeta-Jones
John Malkovich – Marvin Boggs
Helen Mirren – Victoria
Neal McDonough
Byung-hun Lee
Posted by Adi Mursec on September 2, 2012